Innovation and new technologies
Innovation is at the heart Legrand's culture and development
Innovation is at the heart Legrand's culture and development. Alongside acquisitions, it is one of Legrand's two growth drivers.
Interview
Key Figures
4.8% of 2018 sales invested to R&D
€635 million in sales from connected objects in 2018
Nearly 2,400 employees dedicated to R&D in 2018
Between 2010 and 2018, Legrand more than quadrupled the number of R&D employees dedicated to software
New products with greater value-in-use
Legrand's innovative drive is backed by the entire Group—from development to design and marketing. It develops new products constantly, creating all-new functionalities and offering innovative services with increased benefits for individual and professional users alike.
Built-in voice assistant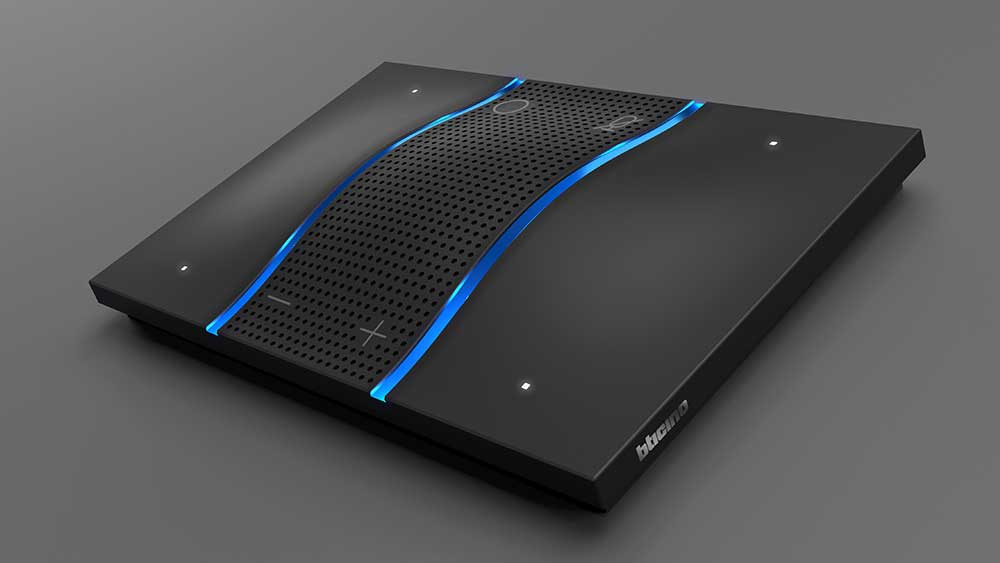 At CES 2019, Legrand unveiled a worldwide first—a user interface unit with the Amazon™ Alexa™ voice assistant built in. With this new offer, users can activate Living Now features, run an Internet search or listen to music with a simple voice command, all thanks to Alexa™.
In addition to winning attention at the show, this innovative product won a prize in the Smart Home category of the CES Innovation Awards.
Advanced Sensor: a new connected experience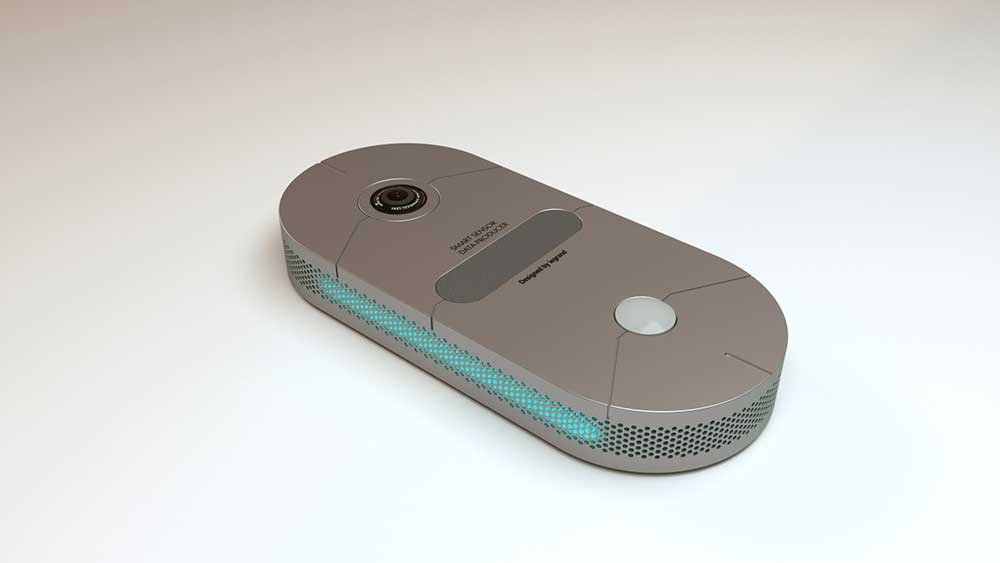 This new connected sensor helps measure both human activity and environmental conditions and delivers a new range of functionalities. Its smart technology generates data that can be used by third parties to optimize building operations, thus encouraging incorporation of innovative services for energy efficiency, well-being and office space optimization.
Galaxy: intelligent emergency lighting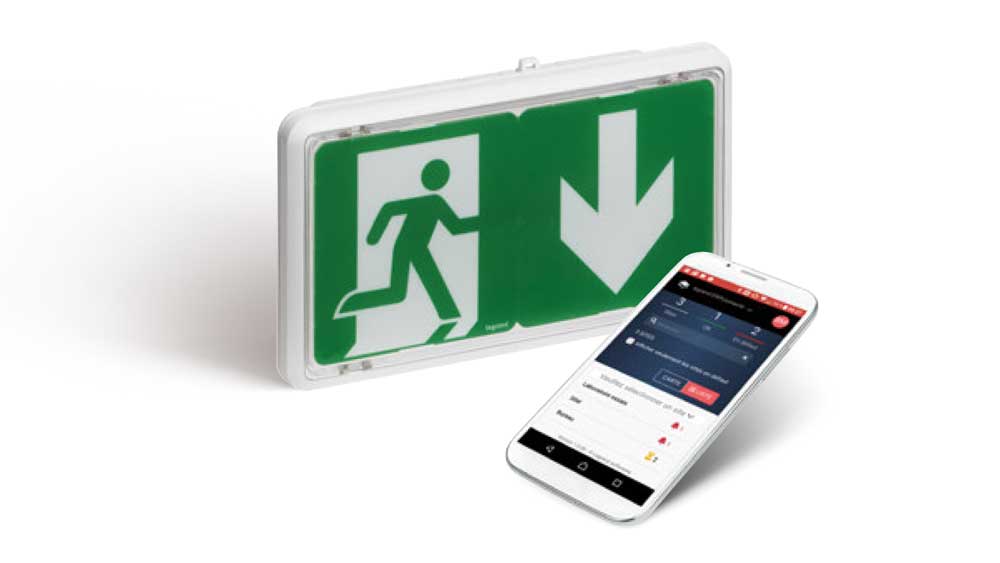 Easy to install and operate, Legrand connected emergency lighting enables operators and maintenance teams to monitor remotely system status and receive fault notifications in real time. These next-generation solutions optimize site visits and response time, while ensuring the safety of all building occupants.
Innovation in action
Céliane™ with Netatmo: the new connected socket and switch solution, developed in partnership with Netatmo.
Milestone TiLED series: breakthroughs in Audio-Video infrastructure and power.
SMARTHER: the connected thermostat that adjusts to the rhythm of your life
Class 300X: the first connected video door system on the market
Keor SP and Keor Mod: new Legrand connected UPS systems for office and data center applications worldwide
Stepping up new technology initiatives
The Internet of Things (IoT), optic fiber, wireless communication, mobile apps, consumption metering, sensors, Big Data, artificial intelligence, voice recognition and more…
Legrand is convinced that new technologies—and digital technologies in particular—significantly increase the value-in-use of our products for users.
Since 2015, the Group thus decided to step up its efforts in this sphere, launching the Eliot program—designed to accelerate deployment of the Internet of Things in the Group's offer) —signing strategic partnerships, and entering into a number of technology alliances, especially as part of the Works with Legrand initiative.
As a result, Legrand is now a key player in the smart building ecosystem, offering long-term benefits to users.
The Eliot program: accelerating deployment of the Internet of Things in Legrand's offerings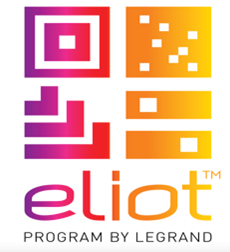 Legrand sees the Internet of Things as the first stage in a new era for buildings. This is why the Group launched Eliot in 2015, a program designed to accelerate deployment of the Internet of Things in its offer.
The goal is to offer innovative connected solutions, to create high-performance electric and digital infrastructures, and to promote interoperability through partnerships under the Works with Legrand program, enabling the Group to adapt to any need.
In 2018, Eliot program activities accounted for over 10% of Legrand sales, or €635 million. Between 2014 and 2018, annual total growth in sales of connected products averaged +28%, and the number of connected product families—including Netatmo—has doubled. Legrand thus reached as early as 2018, the targets set for 2020 as part of the program that included doubling the number of our connected product families from 20 in 2014 to 40 in 2020 and record double-digit average annual total growth in sales of connected products between 2014 and 2020.
Collaborative agreements and strategic partnerships
Legrand is signing collaborative agreements and forging strategic partnerships with well-known players to develop connected, interoperable solutions with lasting benefits for individuals and professionals alike.
For example, the Group has worked with Google to incorporate the Google Weave communications protocol in its connected offering,
And in France Legrand has partnered with La Poste to make its connected offer compatible with La Poste's Digital Hub. The Group is also collaborating with Samsung and Marriott International to develop offerings that improve hotel room comfort and management, with BNP Paribas Real Esate and Vinci Immobilier to offer the first connected housing units featuring Céliane™ with Netatmo, and with CareOs for the integration of the Legrand's solutions in a smart mirror.
Technology alliances to promote interoperability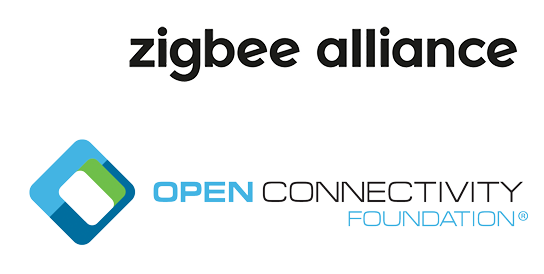 Legrand is a member of many technology alliances.
These include the Open Connectivity Foundation—the world's largest consortium dedicated to enabling the interoperability of the products, systems and services that make up the Internet of Things—and the ZigBee® Alliance. ZigBee® is the global open wireless standard for the Internet of Things.
Legrand AT CES in Las Vegas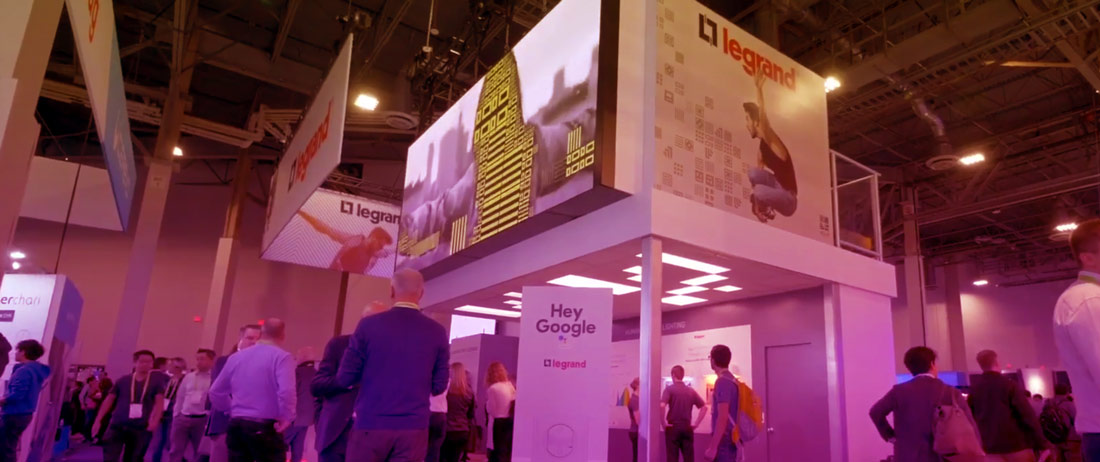 In early 2019, Legrand took part in the Las Vegas Consumer Electronics Show (CES) for the fifth year running. It showcased the wide range of its Eliot program, presenting new connected experiences and highlighting the acceleration of its developments in AI and interoperability, in particular through the recent acquisition of Netatmo, a French leader in smart home technology. One of the show's leading innovations was a connected switch from Legrand that incorporates the Amazon™ Alexa™ voice assistant—a breakthrough that won a prize in the Smart Home category of the prestigious CES Innovation Awards. The Group also introduced Classe 100X, thus enriching its connected door entry system offering, and unveiled a new partnership with CareOS, an IoT specialist for the bathroom, as part of the Works with Legrand program. At the same event, Legrand showcased new "Office of the Future" experiences, including Advanced Sensor, a smart detector launched in partnership with Microsoft, and a new range of connected emergency lighting solutions.
Open innovation: a new way to innovate
At Legrand, innovation also thrives on collaborative projects with the scientific community, industry and academia. These initiatives spark creativity and open the way to concept car-type experiments, expanding the field of possibilities. Legrand also works within competitiveness clusters and technology transfer centers.
At the same time, Legrand is working closely with the education community, maintaining partnerships with training facilities and staying in regular contact with engineering schools.
Showcasing innovation
​
Project stores, concept stores, Innoval
Legrand's showrooms allow visitors in a single space to immerse themselves in a world of innovation and design and explore unique new experiences. And because our project stores and Innoval network are interactive and connected showrooms, they're a place to learn how to use the Group's innovations.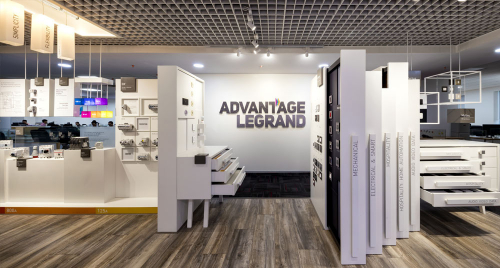 ​
Asia: 7 new showrooms
In 2018 Legrand opened seven new showrooms in Asia—the Group opened four new exhibition centers in India, including three Innoval centers; two in Malaysia; and a showroom in Myanmar.
Breaking new ground
Over the long term, Legrand dedicates an average of 4% to 5% of sales to Research & Development every year—a significant investment used to explore new areas and anticipate user needs linked to electrical and digital infrastructures for buildings. Legrand's Design also does pioneering exploratory work, creating avant-garde concepts and blazing a trail into the future.
Artificial intelligence and the user experience
Legrand is convinced that artificial intelligence and deep learning can improve the user experience in buildings, and has stepped up its exploration of these fields. First example: Legrand works with voice assistants to make the connected experience even more intuitive—by integrating AmazonTM AlexaTM into the Living Now range, for example. The Group is also incorporating face recognition into its video door systems, especially in China. And Legrand is involved in innovative efforts to develop a new relationship between connected buildings and their users, working with partners such as Craft AI. Here the challenge is to imagine a building that "learns" occupants' habits on its own, based on their use of connected products in the building.
Human Centric Lighting
In 2018 Legrand began selling a new connected lighting solution in the United States—Wattstopper Human Centric Lighting (HCL). Developed in partnership with Lumenetix, a specialist in technologies for light color temperature management, Wattstopper HCL improves well-being and quality of life in all spaces, thanks to technologies that adapt lighting to individual physiological needs.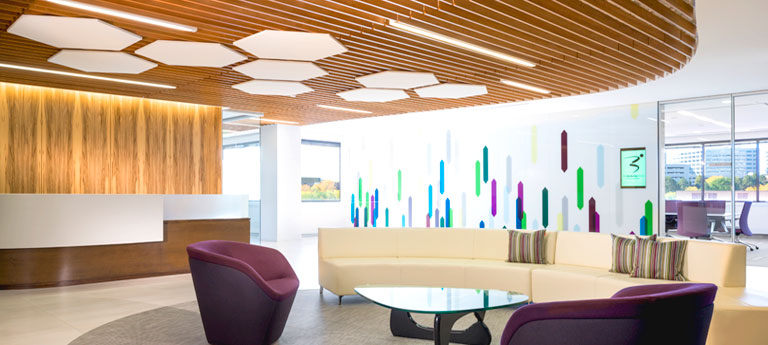 Human Centric Lighting
Partnership with Renault: seamless connectivity from home to car
As part of Renault's Easy Connect services offer, the French automaker joined forces with Legrand to introduce users to the first experience of home-to-car connectivity. The aim: from the R-LINK 2 screen on the dashboard—and eventually from any screen—drivers can get information and use home control systems from their cars, improving both energy management and comfort.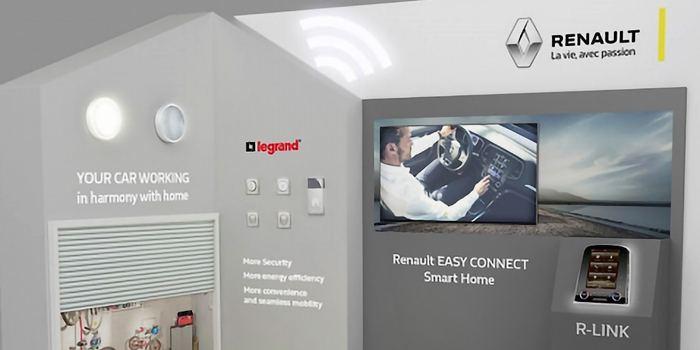 Renault's Easy Connect services offer